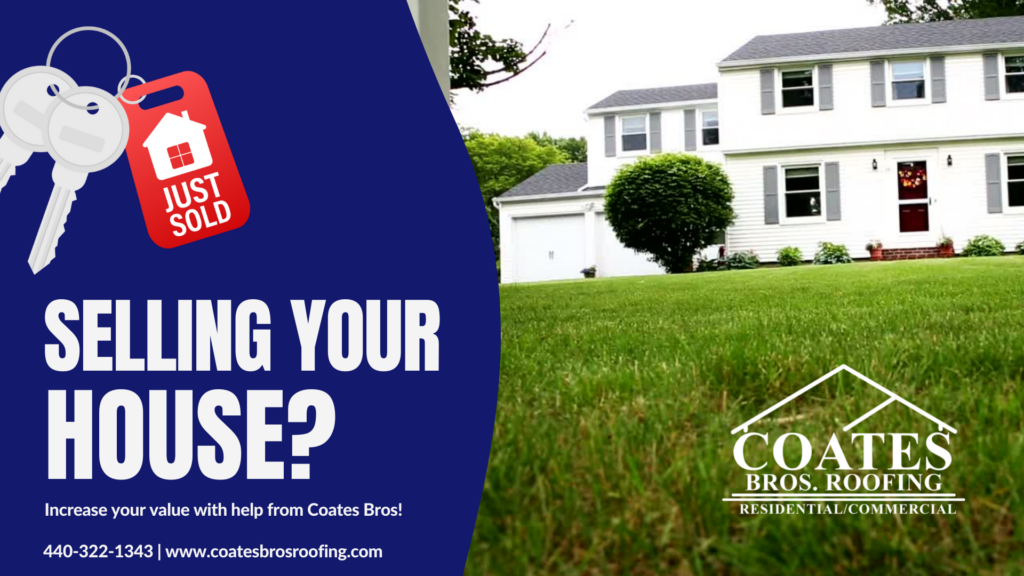 Summer is a busy season for realtors as many people are looking to buy or sell a home. If you have a move on your mind and are getting ready to sell your home, Coates Bros wants to help by sharing a couple ways we can help you improve your home's value before it goes on the market! These are also helpful things to look for when you're considering buying a home.
1.       Repair or Replace your Roof
If your roof is in need of some repair work, you definitely want to get that taken care of before you put your home up for sale. If you don't, the home inspector will most likely include that in their assessment of your roof which can be a huge turn-off for a buyer. Having proof that the repairs have been made will do exactly the opposite! Even better, if the roof is pretty old and has more than one problem spot, it might be best to get the entire roof replaced. Make sure you also find out if the roof has a warranty! Our roofing department has some of the top qualifications in the region and will install a roof that will impress any new home buyer AND the inspector.
2.       Update your Gutters, Fascia or Soffit
Gutters are often overlooked by homeowners, but can be an essential step in getting your home ready to sell. Your home's gutters are a crucial part of your home, and if they are malfunctioning it can cause problems with your foundation, siding, windows and even your roof.
Give our exterior contracting professionals at Coates Bros a call to schedule a free estimate on any of the services mentioned above! Selling your home can be stressful, but we're here to help. We're excited to help you take this next step in your life and will provide professional service that is sure to increase the value of your home. You can call our office at 440-322-1343  or fill out a contact form on our website!